Sleeveless Jersey Abaya (Glacier Grey)
Our Sleeveless Jersey Abaya is designed with a modest cut and no sleeves, making it a versatile addition to your wardrobe.  The abaya can be easily paired with other garments like a jilbab top, open abaya, or other sleeved garment to create a modest outfit without adding extra layers on the arms. 
Our Sleeveless Jersey Abaya includes side pockets for keeping your phone, keys or other necessities close at hand.  The abaya is made of a quality stretch jersey knit that is comfortable and drapes well and the stretch fabric makes it very easy to move around in.


The model in our images is 5'5" tall (158cm) and is wearing a size 58 in our Sleeveless Jersey Abaya

Our Sleeveless Jersey Abaya is pictured worn with our Essentials Full Zip Abaya and Essentials Shayla - sold separately and tagged below

This listing is for the inner sleeveless abaya only - the abaya does not have sleeves and must be worn with another garment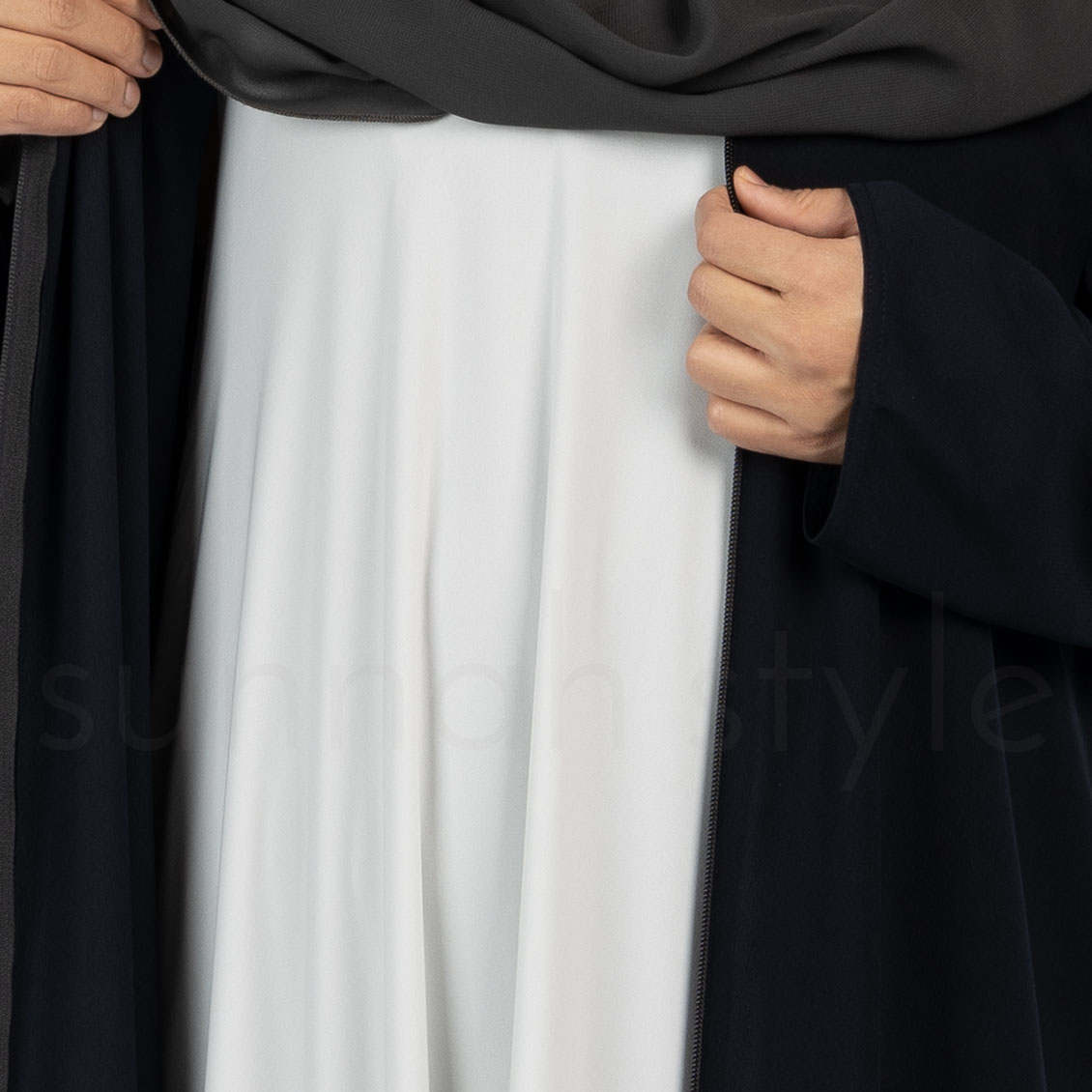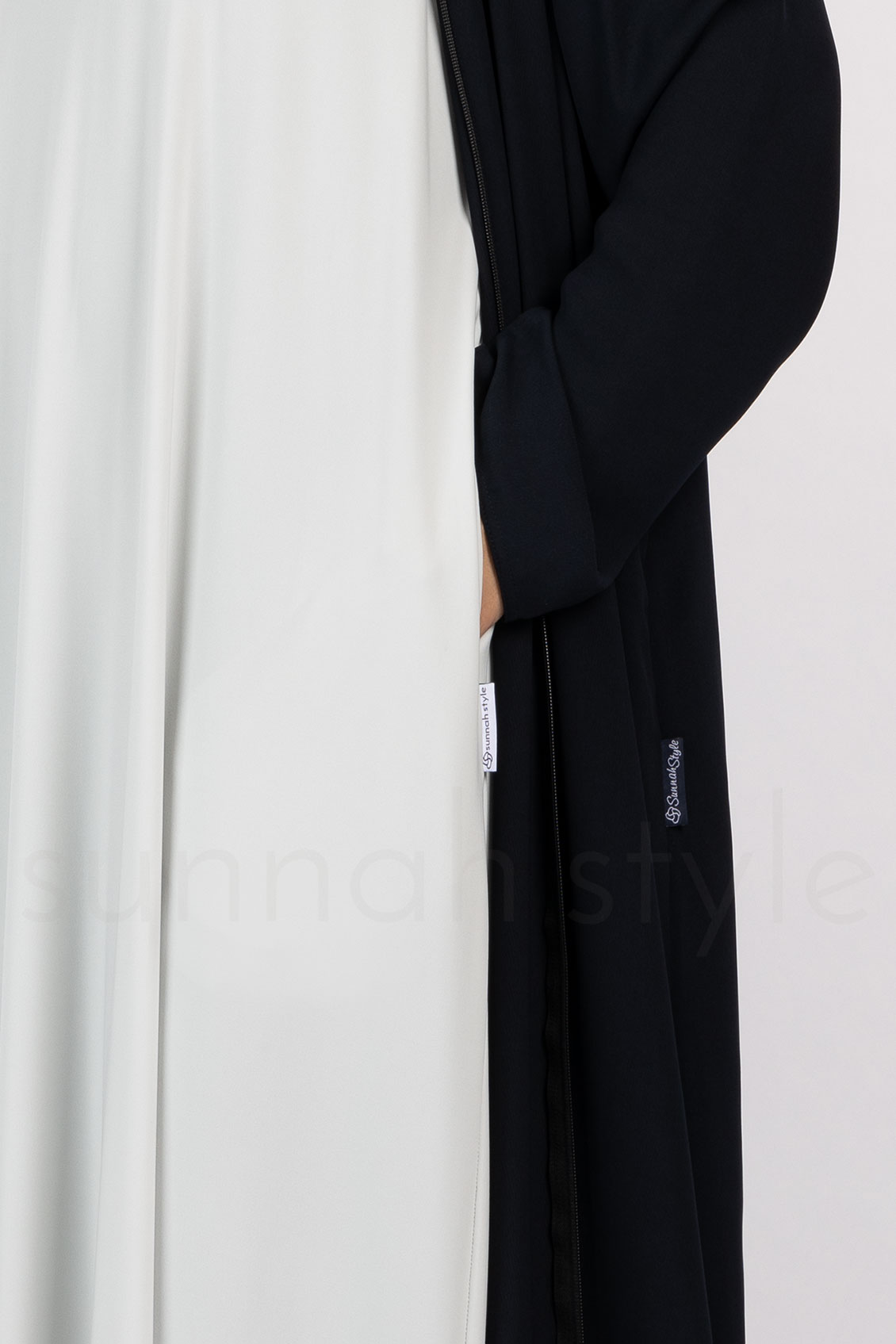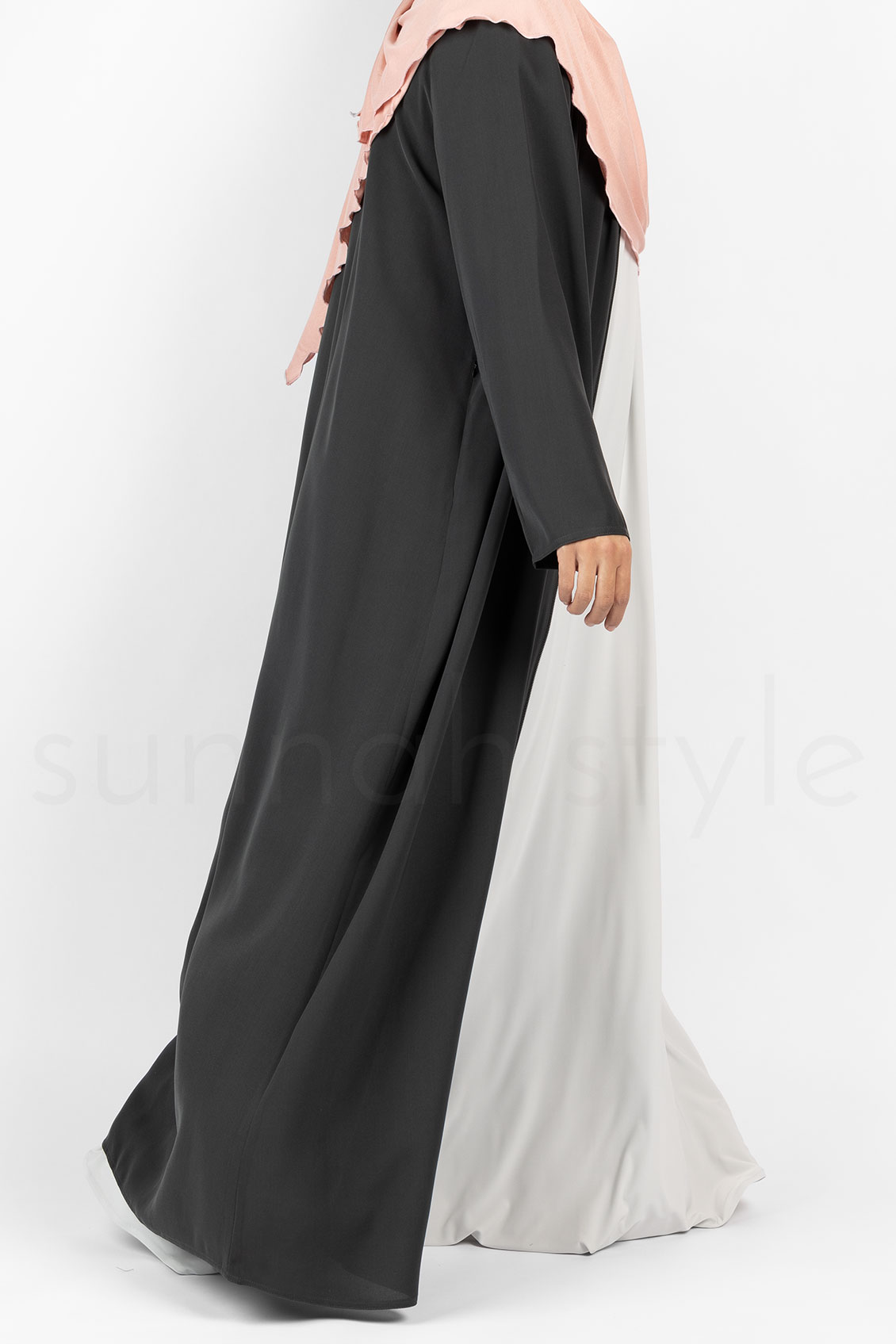 Essentials Full Zip Abaya (Dark Grey)